saint paul almanac, 2019 Distance by M. Wright, Colors from the Coast by Phyllis Wiener
primordial drink, 2018 Minnesota based composer, Scott Senko, composed this piece for the 2018 Source Song Festival. It was performed by Jacob Christopher and Mark Bilyeu. The text was written by M. Wright.
a boy named jane by leah fargo, 2017 Minneapolis artist Leah Fargo teamed with M. Wright to create paintings that reflect, explore, and deconstruct the poems in Wright's chapbook a boy named jane. Her website: leahfargo.com

"It isn't rare for me to use words as fodder for generating imagery—but I'd never read words which hit me quite like those in 'a boy named jane.' The simplicity of language is deceptive, as the more time you spend with each phrase, the deeper you can tread down a rabbit hole of existential musings (in the disguise of poetry about cows.) Wright's novel use of language inspired experimental uses of paint which attempt to interpret the heart of each poem as I perceived it. To spend time churning these words into paintings was a growth experiment in my own artistic process and a reflection of the exceptional thematic content of a boy named jane."
—Leah Fargo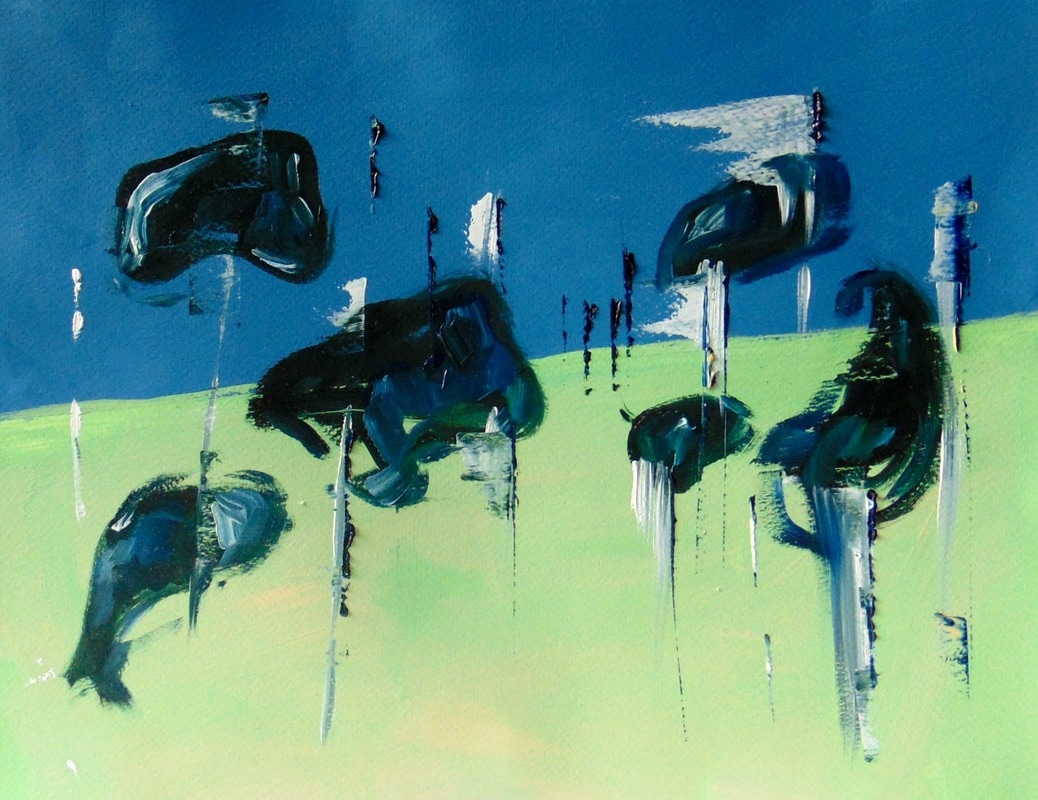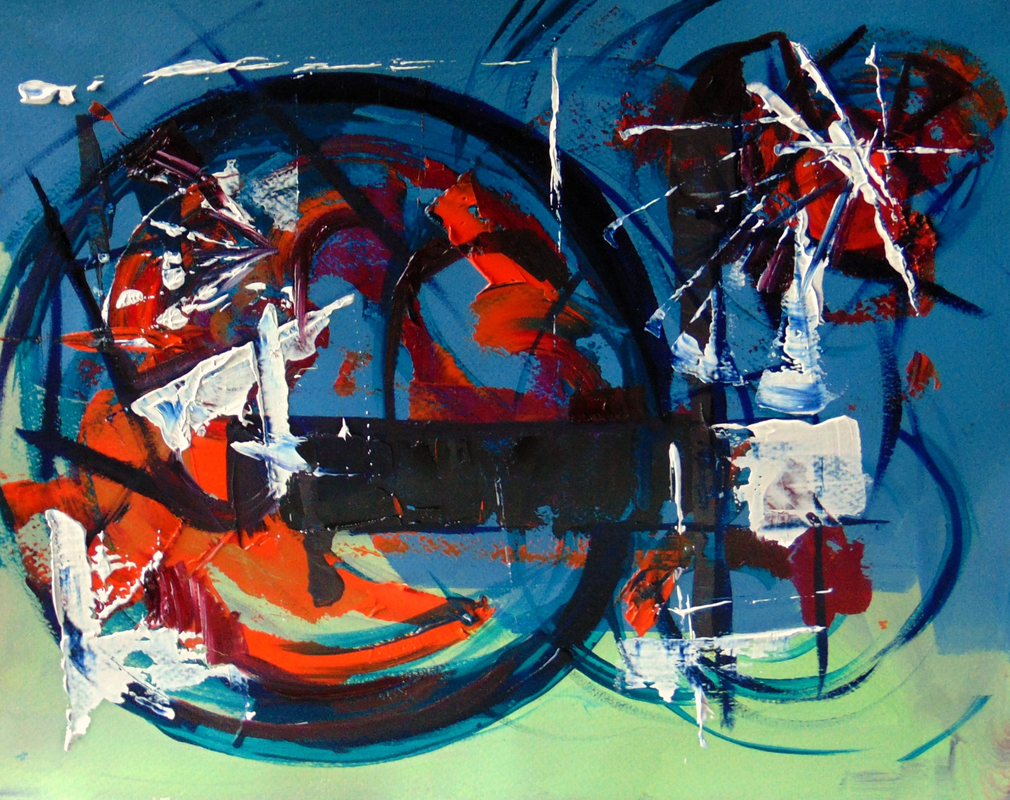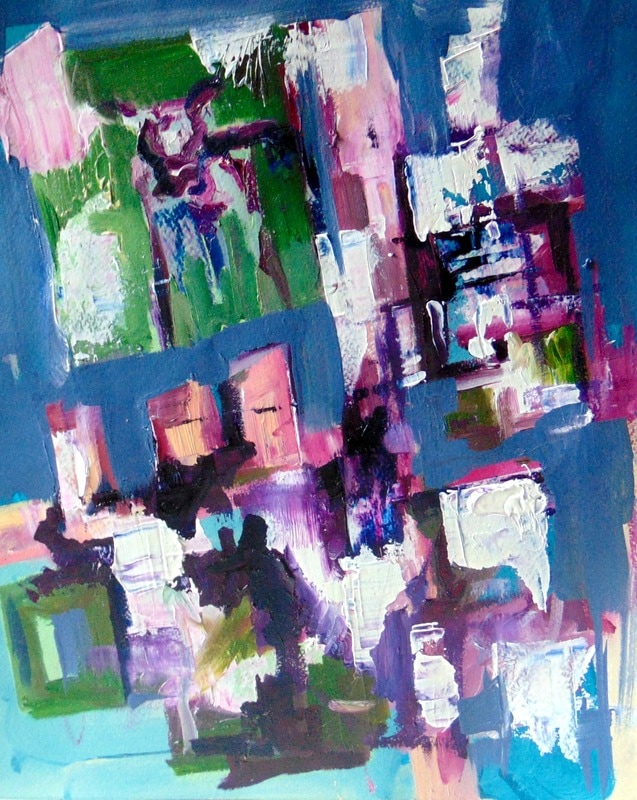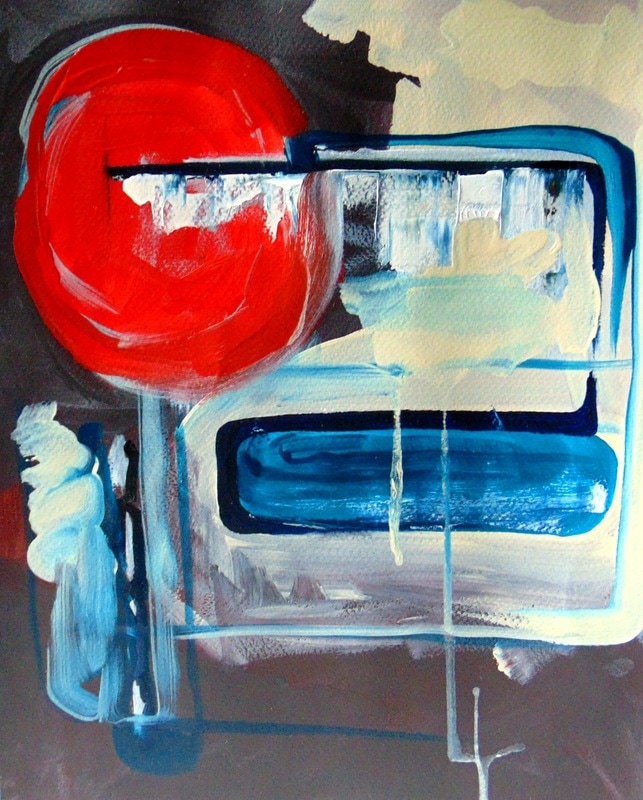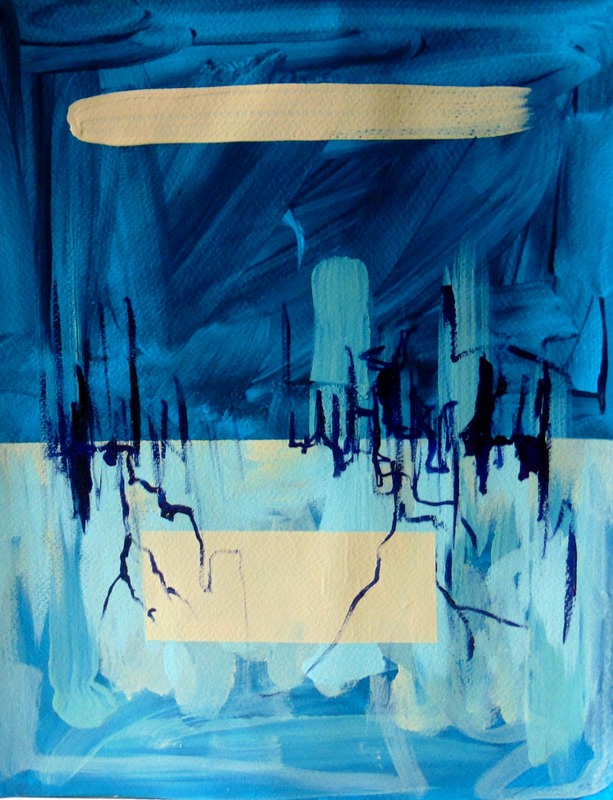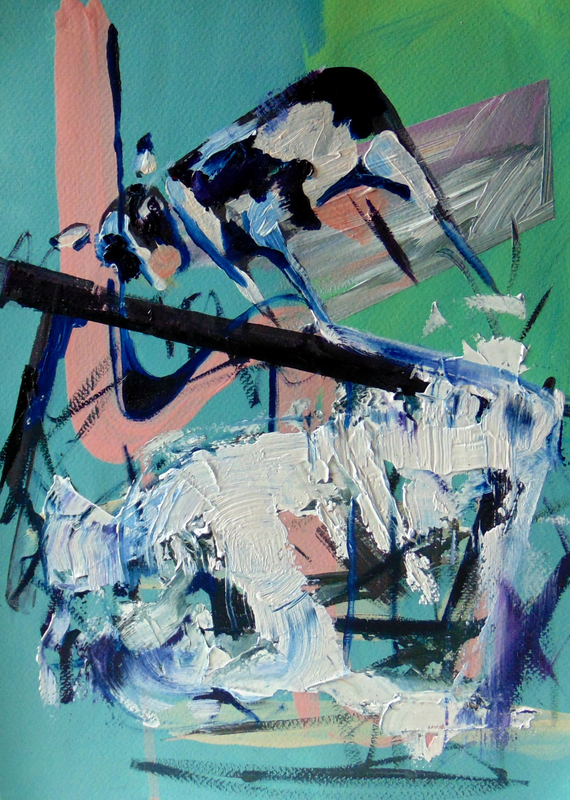 saint paul almanac impressions project, 2017 The Saint Paul Almanac selected 24 local artists whose work will accompany the 24 poems that will grace posters and broadsides traveling metro trains and buses as part of this year's IMPRESSIONS Project.
breaking the truce between levels, 2016 confronted the coexistence of a naive sense of meaning and a simultaneous fragmented apathy through the web platform Instagram. Each posted image shared the title of another artist's work in an attempt to both tribute and plagiarize, to resignify and claim. The viewer is called to compare/oscillate between the namesake for each of these photographs and the photographs themselves to search for meaning and/or to admire/abhor the laughable juxtaposition. It does not intend to reject the past but rather a sort of "resignifying" of the past in the present context. If it should be believed that originality and meaning are now impossible but the desire to find meaning in a chaotic culture is still present, breaking the truce between levels attempted to symbolize the contradictory essence of their combination.The collaboration of artists and viewers who actively oscillate in the residue of modern and postmodern creativity can make contemporary works a kind of experience, whether meaningful or empty.